ATB Customer 360 and Insights
*Note: Due to the nature of the work, images have been altered to provide a general idea of what the project is about.
During my tenure at ATB I have been leading the user research programs and up to 4 researchers for several vital projects part of ATB's transformational journey and its commitment to serving Alberta's rapidly growing tech ecosystem across new mediums.
I am the research lead within the onboarding experience product that dramatically streamlined account opening in under 10 minutes and a relationship management application that improved usability 10x and averages higher NPS compared to current systems. Better equipping team members to have meaningful conversations with customers providing helpful insights. I also led the design for 2 key projects, part of the new branch transformation strategy, and an exploratory AI project aiming to provide relevant and personalized customer insights.
Leading a research team of 2 researchers, working side-by-side with product designers, engineers and product managers to influence and drive user experiences through strategic product decisions using human-insights to help team members save time, be more effective and efficiently manage customer relationships.
I have designed and conducted numerous generative and evaluative studies, including setting up and leading the rolling research programme consisting of bi-weekly experiments. My studies included:
Contextual Enquiries
Heuristics
Observation (in-branch visits)
Semi-structured interviews
Diary studies
Card Sorting
Kano Studies
Surveys 
Participatory Design
Focus Groups
Design Thinking Workshops
Usability Studies
Pulse studies
UX Workshops
AMA Usability
User Experience Measurement
Results and Outcomes
The UX research program implemented during my tenure, uncovered several insights that influenced directly the product roadmap, and aligned these insight with business goals to reduce technology-related disruptions to employee productivity. We tracked, quantified, and collect qualitative feedback on the experience, ultimately, taking the end-user experience from Net Promoter Scores of 5 to 40, and System Usability Scores of 70.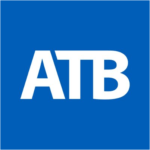 User Research Lead, UX, Design, Stakeholder Management, UX Workshop Facilitator, Design Thinking Facilitation
Informed by extensive qualitative and quantitative research, we built an experience that's infused with a friendly and approachable personality, with critical features to help team members deliver proactive customer insights and a better than ever customer experience.