ATB Business Platform - Web
During my tenure at ATB I have been leading the user research programs and up to 4 researchers for several vital projects part of ATB's transformational journey and its commitment to serving Alberta's rapidly growing tech ecosystem across new mediums.
I am the research lead within the digital banking platform team, leading a research team of 2 researchers, working side-by-side with product designers, engineers, product managers, and business stakeholders to influence and drive user and customer experiences through strategic product decisions using human-insights.
I have designed and conducted numerous studies with methods including contextual enquiries, ethnographic fieldwork, semi-structured interviews, diary studies, kano studies, surveys, focus groups and participatory design workshops. In addition to exploratory research studies, I've set up and lead the rolling research programme consisting of bi-weekly usability studies.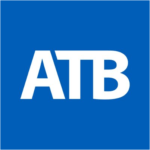 Informed by extensive customer feedback, qualitative and quantitative research, we built an experience that's infused with critical features to help business owners take control of their banking, simplify reconciliation with a faster, simpler and more secure experience than ever.